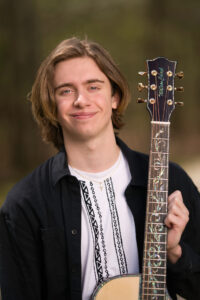 As of March 1, 2022, I am now part of the Willow Creek guitar family.  I am so excited to be part of this company.   Willow Creek guitars are beautifully crafted, have an amazing sound, and everyone needs to have at least one of these guitars (if not more).
I have chosen the FX-SG91-GH as my signature guitar.  The FX-SG91-GH is hand made with solid "AAA" sitka spruce top and solid Indian rosewood back and sides.  The ebony fretboard is highly adorned with the custom "Tree of Life" design.  As with all Willow Creek guitars, it has a bone nut and saddle and die-cast gears.  This guitar has the flagship FXA effects system with delay, chorus, reverb and Bluetooth.  There is also a built-in condenser mic that can be blended with the under-saddle piezo for a warmer, more natural sound when amplified.
FX-SG91-GH
If you are interested in owning a Willow Creek guitar for yourself, check out www.willowcreekguitars.com to find a dealer near you.